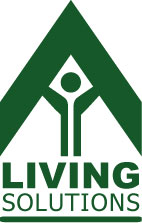 EMPLOYMENT OPPORTUNITY
Organisation:

Living Solutions

Salary:

£18,000 – £20,000

Salary info:

Monday – Friday

Job type:

Forestry Contracting/Apprentice Team Leader

Status:

Full time

Closing date:

27/03/2015

Location:

Fife

Website: http://://www.living-solutions.org
Role:
We are seeking a highly experienced forester who has the ability to lead a team of young apprentices, carrying out forestry contract work such as; selective felling, dealing with wind-blow, timber extraction, chemical spraying and planting.
You will have excellent interpersonal and leadership skills and the ability to help price jobs and manage the health & safety of the team.
Essential skills & qualifications
Relevant NPTC qualifications in the use of a chainsaw (small, medium and windblown trees), powered pole pruner, brush-cutters and trimmers and wood-chippers

Leadership skills

First aid certificate

Full clean driving licence

PA1 &PA6w
Desirable
FISA supervisor update training

Assisted fell

FMO licence

Clearing Saw

Train the Trainer
Organisation profile:
Living Solutions is an environmental charity based in Fife, which operates as a social enterprise; i.e. carrying out paid work in order to generate an income for the organisation so it can further its social aims. These aims are: To conserve & protect the natural environment. To help people out of poverty and into worthwhile employment. To design and build affordable & sustainable housing.
Application notes:
How to apply: send a CV and covering letter (post or e-mail) to:
Alice Berry
Living Solutions
Unit 31 Thistle Industrial Estate
Cowdenbeath
Fife
KY4 8LP
Tel: 0845 2220418
E-mail:  livingsolutionsjobs@yahoo.co.uk
Web address: www.living-solutions.org